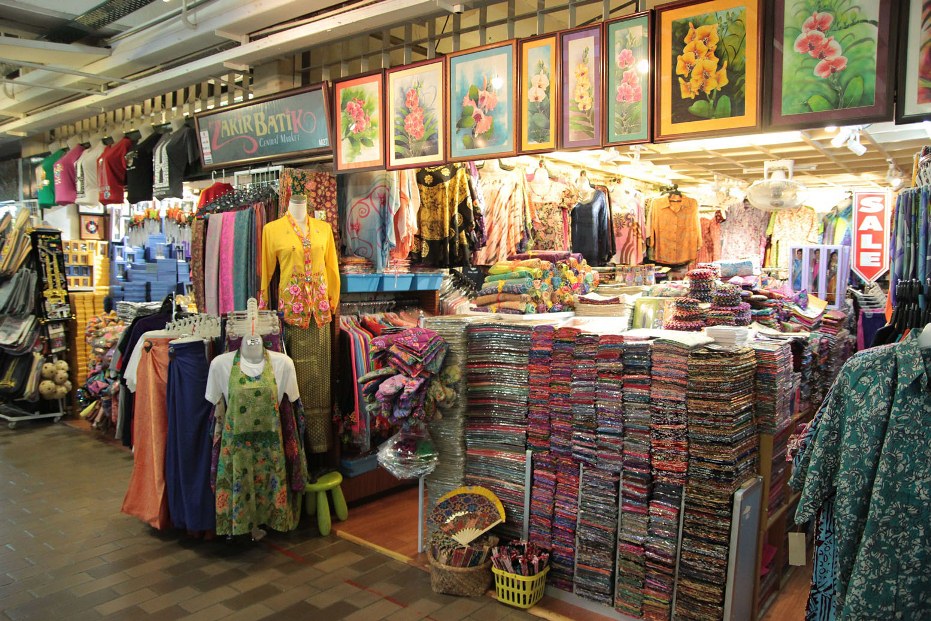 Are you planning a shopping spree in Kuala Lumpur? Look no further than Central Market for a truly unique and cultural shopping experience. Here are the top 5 must-have items to purchase during your visit:
Batik fabric:
A traditional Malaysian textile, batik is known for its intricate patterns and vibrant colors. Purchase a piece of batik fabric to use as a tablecloth or to frame as a piece of art.
Traditional Malaysian snacks:
Take a break from shopping and indulge in some delicious Malaysian snacks. From crispy kuih kapit (rice crackers) to sweet dodol (sticky rice cake), there are plenty of options to satisfy your sweet or savory cravings.
Handcrafted souvenirs:
Support local artisans and bring home a unique souvenir from your trip. Choose from a variety of handcrafted items such as wooden carvings, pottery, and traditional Malaysian jewelry.
Peranakan-style accessories:
Peranakan culture is a unique blend of Malay and Chinese traditions, and you can find beautiful Peranakan-style accessories such as beaded slippers and intricately embroidered handbags at Central Market.
Traditional Malaysian instruments:
Take a piece of Malaysia's rich musical culture home with you by purchasing a traditional Malaysian instrument such as a gamelan or angklung. These instruments not only make great decorations but also provide a unique and memorable souvenir.
So head to Central Market for an unforgettable shopping experience and don't forget to add these must-have items to your list!
Getting here
Getting to Central Market in Kuala Lumpur is easy as it is located in the heart of the city and is well-connected by public transport. Here are the different ways to reach Central Market:
By Train: You can take the KTM Komuter train to the Kuala Lumpur station, which is just a 10-minute walk from Central Market. Alternatively, you can take the LRT and get off at Pasar Seni station, which is located right next to Central Market.
By Bus: There are several bus routes that go to Central Market, including RapidKL buses and free GoKL buses. You can check the bus routes and schedules on the official website of RapidKL.
By Taxi/Grab: Taxis and Grab (ride-hailing service) are easily available throughout Kuala Lumpur. You can simply book a taxi or Grab and ask the driver to drop you off at Central Market.
By Car: If you have your own car, you can drive to Central Market and park in the parking lot in front of the market. The parking fee is RM 3 for the first hour and RM 2 for each subsequent hour. However, do note that the parking lot can get quite busy during peak hours.
No matter which mode of transport you choose, you'll have no trouble getting to Central Market in Kuala Lumpur.