Enchanting Escapes: 5 Irresistible Reasons to Stay at Banyan Tree Kuala Lumpur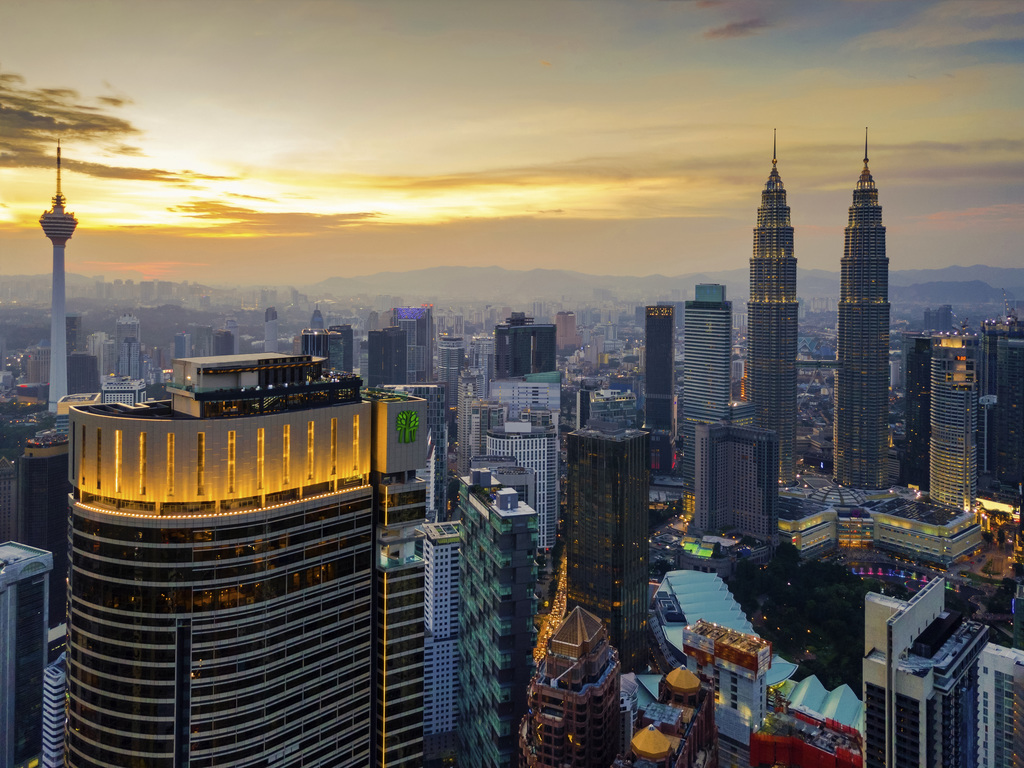 Indulge in a luxurious urban retreat unlike any other at Banyan Tree Kuala Lumpur, a haven of sophistication nestled in the heart of Malaysia's vibrant capital. With its breathtaking skyline views, opulent accommodations, world-class amenities, and exceptional service, Banyan Tree Kuala Lumpur promises an unforgettable stay. Whether you're a business traveler seeking a refined oasis or a leisure traveler craving a lavish escape, here are five compelling reasons why Banyan Tree Kuala Lumpur is the ultimate destination for a truly memorable stay.
Iconic Skyline Views:
Prepare to be mesmerized by the awe-inspiring panoramic views of Kuala Lumpur's iconic skyline from the exquisite rooms and suites of Banyan Tree Kuala Lumpur. Witness the dazzling Petronas Twin Towers and the bustling cityscape as they come alive with vibrant lights at night. Start your day with a stunning sunrise over the city, and let the breathtaking vistas leave an indelible mark on your memory. The captivating skyline views from the comfort of your own private sanctuary at Banyan Tree Kuala Lumpur are unparalleled.
Luxurious Accommodations:
Experience the epitome of luxury in the meticulously designed rooms and suites of Banyan Tree Kuala Lumpur. Immerse yourself in an oasis of comfort and elegance, featuring contemporary furnishings, plush bedding, and state-of-the-art amenities. Unwind in spacious living areas, rejuvenate in lavish marble bathrooms, and indulge in the breathtaking views from your private balcony. Every detail has been carefully curated to create an ambiance of opulence and serenity, ensuring an unforgettable stay that exceeds your expectations.
Unparalleled Dining Experiences:
Banyan Tree Kuala Lumpur offers an array of exceptional dining venues that will tantalize your taste buds and leave you craving for more. Begin your culinary journey at Horizon Grill, an award-winning restaurant perched on the 58th floor, offering panoramic views and a menu showcasing the finest cuts of meat and fresh seafood. Indulge in innovative cocktails and delectable tapas at the Vertigo rooftop bar, where the cityscape serves as a breathtaking backdrop. From elegant afternoon tea at Altitude to authentic flavors at the Vietnamese-themed restaurant, you'll embark on a gastronomic adventure that delights the senses.
Heavenly Spa and Wellness Retreat:
Escape the hustle and bustle of the city and rejuvenate your mind, body, and soul at Banyan Tree Kuala Lumpur's tranquil spa retreat. Pamper yourself with a range of exquisite treatments inspired by traditional Asian therapies and performed by skilled therapists. Unwind in the serene ambiance of the spa's lush relaxation areas, and indulge in signature massages, invigorating facials, and holistic wellness rituals. The spa's emphasis on rejuvenation and relaxation ensures that you'll emerge refreshed, rejuvenated, and ready to take on the world.
Unmatched Service and Attention to Detail:
At Banyan Tree Kuala Lumpur, expect nothing less than exceptional service and unparalleled attention to detail. From the moment you arrive, you'll be greeted by warm, attentive staff dedicated to ensuring your stay exceeds all expectations. Whether it's arranging personalized experiences, recommending local attractions, or attending to your every need, the staff's commitment to providing a flawless and personalized service sets Banyan Tree Kuala Lumpur apart. Every aspect of your stay is meticulously crafted to create a truly memorable and luxurious experience.
Indulge in the epitome of luxury and sophistication at Banyan Tree Kuala Lumpur, where panoramic skyline views, luxurious accommodations, exceptional dining experiences, rejuvenating spa treatments, and unmatched service await. From the moment you step into this urban oasis, you'll be immersed in a world of refined elegance and unparalleled comfort. Allow Banyan Tree Kuala Lumpur to elevate your stay in Kuala Lumpur, creating memories that will linger long after your departure.